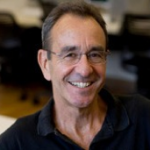 How important is detailed lesson planning?
Because you're probably expecting me to answer the question in the negative, and because I love surprising people, I'll answer it like this:
VERY important – if you're a new teacher, faced with all the unpredictability, spontaneity and simultaneity of the classroom zoo. It's HELL in there, and your lesson plan is like a magic charm that will protect you from being eaten alive. Your very detailed lesson plan allows you to navigate a safe path through the jungle. BUT, however detailed, however carefully thought out, it's not foolproof. There will come a point – very early on in your career, probably – when, as the Scots poet, Robbie Burns put it: "the best laid plans of mice and men/ gang aft agley". That is to say: stuff happens! So you need to learn to adapt your plan, maybe even abandon it.  It's not even a case of having a plan B. Or C. Or D. There comes a point when you just have to think on your feet.
VERY important – if you're participating in some kind of training program, and especially if you're going to be observed. A detailed lesson plan is a must – and it's also very revealing evidence as to the quality of your pre-lesson decision-making. You can tell a lot about a teacher by looking at their lesson plan. How realistic are the objectives? How logical is the staging? How varied are the activities? How plausible is the timing? And so on. But, again, just because you have planned it like that, doesn't mean it will go like that. Just as chess-players can't predict their opponent's first move, you can never be sure how your class will respond to your plan on the day. A skilled observer will be looking at how you monitor the effectiveness of your plan 'in flight' – and how you modify it, where appropriate.
NOT so important – if you have a coursebook and accompanying teacher's guide that does it all for you. But even the best coursebooks were never written specifically for your particular class on that particular day, so you will need to select, adapt and supplement – maybe a little, maybe quite a lot. besides, an over-reliance on the coursebook will result in lessons of a certain sameness and even blandness.
NOT so important – when you've been teaching for a while and have developed a fluent set of classroom management skills and activity routines. I've always maintained that when you start teaching it's 90% planning and 10% management. But for an experienced teacher, it's 10% planning and 90% management. Like cooking, you start off following the cookbooks faithfully, until you start acquiring some reliable cooking skills and intuitions, and you can start to improvise successfully.
NOT so important – in fact impossible, when you're asked to substitute for another teacher, or to take over a class at short notice. I had to do this a lot as a fairly new teacher in a school in Egypt, and I learned very quickly how to manufacture a lesson out of very little – a single visual aid, or a short dictated text. These skills were invaluable, not only because I learned how to be resourceful and to get maximum benefits out of minimal materials,  but also because I discovered how much the learners can contribute to the content and flow of the lesson – if you trust them.
COMPLETELY unimportant – if, having developed a set of effective management skills and teaching routines, having experienced what it's like to think on your feet, having learned how to be resourceful with very little, and above all, having learned to trust your learners, you are ready to fly on your own – and without a detailed flight plan. It's then that you'll experience the (almost) unbearable lightness of teaching.