A Journey into Creating Materials
Rhett Burton
I love creating language learning materials for my students. The materials I use are the tools that allow me to teach who, what, and how I want.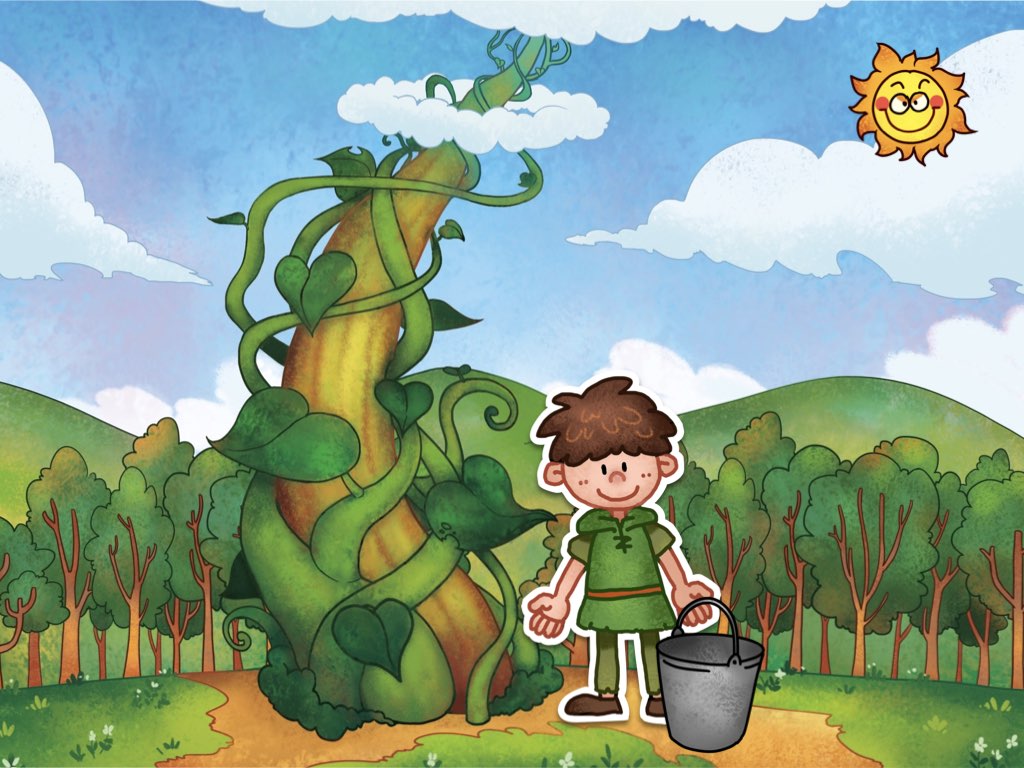 However, at a certain point I felt I couldn't take ownership of the majority of the materials that I had created because I didn't own any of the copyrights to the images. I couldn't sell or share what I had created without fear of copyright infringement laws. The more content I created, the more I felt like I had to address my process for developing materials. It was important and necessary, but it always felt like a task for tomorrow. 
One day, I came upon a digital painting school that had just opened in my neighborhood in Yongin, South Korea. I wasn't interested in learning digital painting skills but I was curious if the owner could make illustrations of several images for a few worksheets I needed. 
I knew I had to visit the school. 
I walked into a dark, nicely decorated classroom. A Korean man greeted me with a smile on his face and a questioning look in his eye. I knew the look quite well. "Oh… an English speaker… I can't speak English… Does he speak Korean? How can I help?" 
I quickly introduced myself as a local teacher who runs an English language academy for young learners. I also mentioned that I was looking for an artist to illustrate a few images for some of my materials. The school owner directed me to his blog and requested me to bring in the content that I wanted to have illustrated. I thanked him for his time and left. 
As I walked home, I thought about the images I wanted to have illustrated. At home, I looked through the resources I had collected over the 13 years of teaching and realized it was a lot! I had to define what it was I was looking for, so I sat down and defined the principles I wanted to follow.  
I settled on two primary principles: flexibility and consistency. First of all, I wanted the images to be flexible enough for me to co-create authentic interaction with my students. Secondly, the images needed to be consistent so that I could create anything from a single worksheet to a whole course.  
Then I worked to identify three categories that were going to be used to organize the images: settings (images to define the themes), characters for each setting, and topical items that would be used for staging different situations. 
I was convinced that if I collected images according to themes, characters, and items I would be able to create flexible and consistent content. I could see now how this project could have the potential to change my entire school's curriculum, if things worked out. 
My wife and I quickly drew up a simple contract outlining ownership of the images, the price per picture, and a schedule for monthly completion dates. After the artist and I both agreed and signed the contract, the work began. 
Month by month, I would visit his digital painting school to discuss the next set of images and how they all tied together. Month by month, he illustrated more and more images for my school's curriculum.  
We have been working together for the past 5 years and the images this artist has drawn have had a tremendous impact on materials used in my school, on the teaching and learning process. I am forever thankful for his dedication to our project! 
In these past few years, I have been nurturing relationships with my students, the artist, and other professionals to create meaningful materials for the lessons. The images we keep creating are embedded in multimodal activities, songs, easy-to-retell stories, leveled readers, and engaging games through scaffolded interactions that allow for a flexible yet consistent experience for the students. 
I am thankful to my family for their continuous support. 
I am thankful to my students who engage very well with the materials I've put so much effort into. 
I am thankful to the artist who has made all my content possible. 
I am thankful to groups like iTDi, Hagwon Start Up, and Global Innovative Language Teachers for empowering teachers to move forward with their professional development.  
I look forward to learning, unlearning, and relearning as my journey continues.