Welcome to the iTDi Blog lovingly curated by Anna Loseva
This month…

In the rapidly changing world, an online classroom has become a common phenomenon. Have you ever thought of teaching online? In this month's issue, Theodora Papapanagitou, Michael Griffin, and our new blogger Lisa Wood share their personal accounts of moving towards teaching (and training) online, give some helpful advice, and debunk the myths around it.
Teaching Online: Can It Work?
Theodora Papapanagiotou
Advice on Teaching (Teachers) Online
Michael Griffin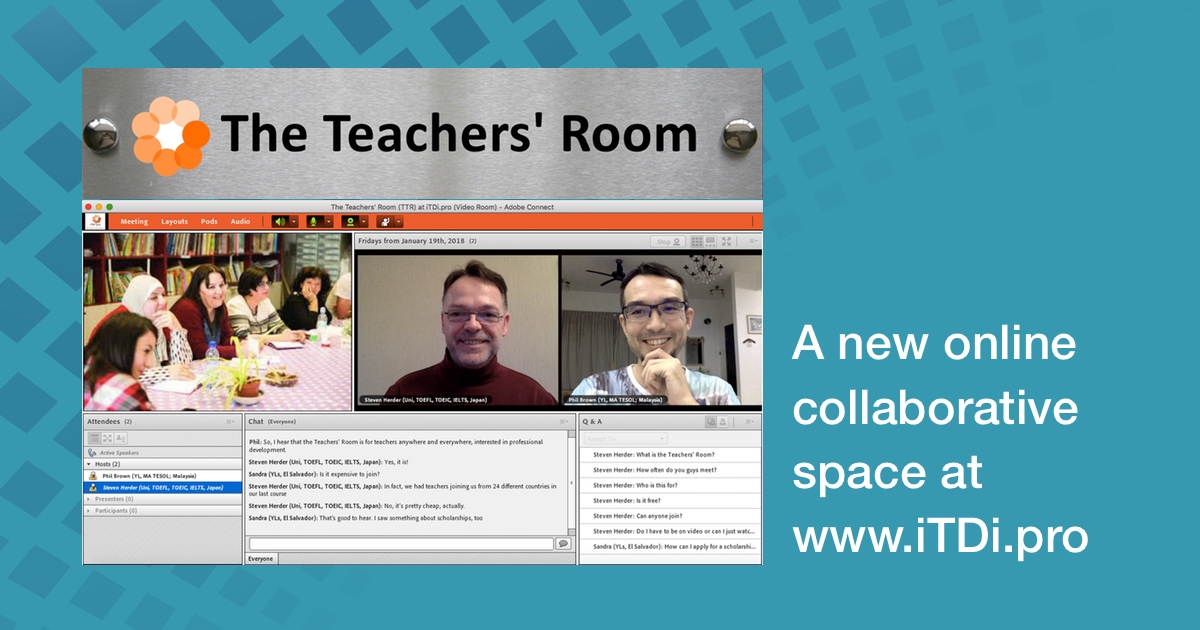 In partnership with:
Last month…
Which is more important – the teacher, the quality of teaching, or the conditions the teacher is working in? Is it easy to get hired by a state school? How many of us have a pension and how much is it likely to be worth? In this month's issue, our bloggers Faten Romdhani, Theodora Papapanagiotou, and Marc Jones ask and try to answer some of these questions (and more!) as they discuss the working conditions that teachers face in Tunisia, Greece, Japan, and probably many other countries in the world.
The Impossible Has Never Been Tunisian
Faten Romdhani
Working Conditions in Greece
Theodora Papapanagiotou
The Grammar of Precarious Work
Marc Jones