Welcome to the iTDi Blog
This issue…

Social media surrounds us, and has become an important part of teachers' professional lives. In this issue, Faten Romdhani, Theodora Papapanagiotou, Aziz Soubai, and Timothy Hampson explain how to avoid the pitfalls of distraction, and make the best use of the social media tools available today.
Social media? Bane of my existence? Ray of sunshine?
Faten Romdhani
Social Media and me: A mini guide for teachers
Theodora Papapanagiotou
Two Types of Social Media for Teachers to Grow
Aziz Soubai
Adventures in Podcasting
Timothy Hampson
In partnership with:
Previous issue…
How are teachers coping during these challenging times? What resources and tools they are using and how are they staying connected with their learners and colleagues? In this month's issue, Patrice Palmer, Yitzha Sarwono-Boon, and Aziz Soubai share their stories of overcome challenges, provide useful tips, and share interesting ideas.
Teaching during challenging times:
A Canadian perspective
Patrice Palmer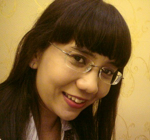 Dancing on my own (A story of teaching kindergarten online)
Yitzha Sarwono-Boon
Three major pandemic lessons
Aziz Soubai