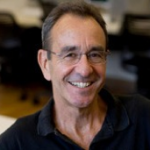 There were two young Catalans at my gym who would while away their time on the exercise bicycles and rowing machines speaking English to each other. It was dreadful, highly accented and very unidiomatic English – but English, hours of it.
What prompted them? And what sustained them in what was obviously harder work than the cycling or the rowing?
I have no way of knowing, but I couldn't but admire both their initiative and their stamina.
How can we get our students to do the same or similar?  How can we encourage them – not just to read, write, and listen to English outside the class – but to speak it?
One possible route is offered by technology.
I have a friend who studied Turkish at university and keeps it 'alive' by doing online chats, using Skype, with Turkish speakers. There are a number of agencies that provide this service, putting people in touch with one another for a modest fee. Some of these services work on a reciprocal basis: you speak to me for half an hour in Spanish and I'll speak to you for half an hour in English. (Just google something like 'language exchange').
But your students might be too young – or too shy – to engage in conversation with total strangers. An alternative might be to 'buddy them up' – like my friends at the gym – and encourage them to review and repeat, at home, and by means of their phones, some of the speaking activities they've done in class. In fact, you can design speaking activities for class work that prepare students for their cell phone chat later that evening. Good activities are role-playing interviews with sports stars or pop singers about, for example, their daily routine; role-playing a shopping encounter (e.g. where nothing is the right size or colour) or a job interview; playing guessing games ('I'm an animal: you have to guess what sort of animal I am by asking yes/no questions), and so on.
Even five minutes of this is better than nothing and it costs them the price of a local phone call.