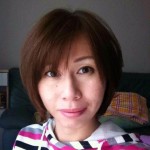 By Naoko Amano
Do you know about the Young Americans?
About 8 years ago, I found an interesting blog. The author was writing about an event her daughter joined every year – singing and dancing with about 200 kids and about 40 young people from America. From her posts, I understood that the workshops were very exciting and everyone enjoyed the time very much. That is how I learnt about the Young Americans. It is a "charitable organization dedicated to the promotion of understanding and goodwill among people throughout the world through the world music, dance, performance, academic  education, and the cultural interaction among students members and their audience" (you can find out more on their website).
As I read more about their work, I realized that they have several international music outreach programs and that is what anyone can join in Japan. I read more blog posts and articles about the Young Americans and I wanted to let my daughters have this experience.
Two years later, the time finally come. My daughters were 6 and 8 years old then. They didn't have any idea about who the Young Americans were and what they did, and to be honest, I didn't know well either. I just wanted my daughters to enjoy the two-day singing and dancing workshop in a foreign language environment. I cannot forget the way they were staring at me with their distraught eyes when they entered the hall for the first time. We said goodbye at 9 a.m. and then I picked them up at 7 p.m. It was a long day, but when I saw their bright shining eyes, I knew it went more than well. They were so excited and could hardly wait until the next day! The next day was the final day when the kids performed what they'd learnt for their families and friends. Imagine 200 children on the stage, dancing with all their effort, confidently, with a proud look on their faces. It was truly beautiful. I was moved to tears! It was hard to believe that they made their show in just two days, but it was true, and my daughters looked so happy. Since then, they have joined the workshop every year.
The big part of the workshop's success, to my mind, is the way these young people, professionals at what they are doing, offer support and kind words to any child. Once I had an opportunity to see that for myself. Parents are welcome to observe the classes. I was curious about what's going on during the workshop and wanted to know how they can bring out the hidden talent and so much positive energy in the kids. So this year I took a dance lesson and a performance lesson together with my girls. I saw for myself that at that workshop that the Young Americans provide the comfortable space where participants don't have to be worried about other people or be nervous. They keep encouraging, pushing children by saying "You can do it!" – and when the kids brave up and do it, their young dancing coaches find just the right words of praise that seem to be coming from their hearts. So even among foreigners and at such vulnerable moments, the children feel safe and comfortable and happily try even harder!
Another interesting point about this experience is hosting the performers. The cast of the Young Americans stay at students' houses for the duration of the workshops. According to them, they stay with about 40 different families during a four-month tour! My family has offered homestay four times and we see it as a great opportunity to communicate with the members of the team in a more relaxed and informal setting, as well as share about our cultures. At first, we were all very nervous, both kids and adults in my family – it was a new experience for us and we all had to find ways to communicate with each other. However, my daughters and the Americans we hosted became good friends really quickly. We talked about music and dancing, family and travelling, Japan and the USA. The so-called "culture exchange" happened spontaneously and very naturally. For example, my teenage daughter taught American twenty-year-olds how to play kendo (a type of Japanese martial arts) and cooked Japanese food for all of us; the boys we hosted taught my daughter how to play the guitar and how to make peanut butter and jelly sandwiches. It was difficult to explain many things in English, but my kids tried to do that using a mobile dictionary application. Even though it is always a very short time that we get to spend together, every time we learn some English that we cannot find in a textbook. For example, in school my kids were taught to say "You're welcome" in response to a "Thank you," but some of the young Americans we hosted said "Of course!" which was new for all of us. Another unusual example was that one girl kept calling my daughter "sis"! It is really interesting to learn daily expressions outside of the textbook. This simple communicative English is important and not so easy to find in a regular English class in Japan, so we appreciated the opportunity.
There are a few lessons I've learnt with this experience – most importantly, how open communication and kindness can affect or children. I value the time I spend with my kids as a parent, and I value each lesson I spend with my students as a teacher. I encourage my daughters with much love to help them have positive self-esteem. I keep encouraging my students from the bottom of my heart and tell them why I think it is important. By praising them a lot, I show respect and I hope that this will make them feel safe and be proud of themselves. I hope that my children and my students will learn to respect all people whatever culture they come from and enjoy our differences.