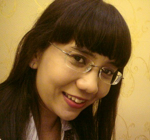 AZA AZA ACHIEVING 2013
I believe everybody has their own passion. For me, teaching has been something that I love doing and hope to be doing for the rest of my life. That's my passion. I actually am not very good at making New Year's resolutions, but given the fact that last year was such an amazing year for me, this coming year I want to do more even more than what I've done profesionally up till now.
One of the things that is becoming my goal is to attend more webinars. I meanl I would love to be able to join more conferences, but to be able to travel to do so is a bit hard with my condition at work —  but I have found the solution in webinars. There will be a lot of great webinar to attend too. iTDi will host some of them.
For someone who lives in Asia where traveling to conferences isn't always possible, the internet can be a teaching aid and webinars one way to keep up with current developments. Another way is to take an online course. I've taken some last year and they helped me make my teaching better. So that too becomes one of the things that is on my list for better professional development (PD).
As someone who's experienced first hand the power of online community and its role in helping my professional development,  I plan on encouraging as many Indonesian teachers as possible to do the same. To do that, I'll add being a mentor as well as a mentee as another of my  goals for 2013. I know I still have to learn a lot, but at the same time I want to share my experience —  as someone who sort of knows her way around the online community — with others who'd love to give it a shot. That is why I'm so thrilled to participate in the upcoming Global Teacher Development Workshop on February 4th in Jakarta and February 6th in Bandung, Indonesia as well as in the International English Workshop on February 2nd in Semerang. I hope I could get more teachers in Indonesia to see that self development can come in many ways. When  you use the internet effectively — like by joining iTDi for example —  you can find more ways to reflect on your teaching and achieve more.
And for my class, my resolution this year is to try more things with them. I'm planning to implement some of the ideas I've got from the conferences and webinars I've attended,  too. I'll definitely try Wordle for my phonic lessons as well as  Voki and Vocaroo. I'm not sure how many to try right away as I'll also prepare  for the annual championship (quiz bee, math, spelling and drama) in May and a musical concert along with their graduation in June — but we will sure try them all.
Of course, this will all require  very good time management, but hey, when it comes to making resolutions, I may as well go big for it.  I've got the drive to do  it all.
Welcome 2013! Aza aza Achieving!