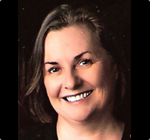 Always Moving Forward
 "If one advances confidently in the direction of one's dreams, and endeavors to live the life which one has imagined, one will meet with a success unexpected in common hours."
~Henry David Thoreau~
While I'm not too good at setting goals, I am pretty good at moving forward. That really is our only option, isn't it? I also have a decent imagination, and I count myself lucky to be part of a great group of dreamers in iTDi. Our shared dream is a big one: Making excellent professional development affordable and accessible for every teacher in the world.
We imagine a world where teachers without a lot of money can have access to the same quality teacher training that more affluent teachers enjoy. A world where teachers don't have to be fluent in English in order to enjoy professional development, in English. A world where teachers in even the most remote corners of the world can join a safe, nurturing international community filled with teachers helping each other to become better teachers.
It's a big dream, and there are plenty of obstacles on the from from where we are now and where we want to be, but we are blessed with an absolutely amazing network of teachers around the world who also believe that all teachers deserve respect and a chance to become better, regardless of teaching context, language ability, or prior training.
So, what will I be doing to move forward this year?
Writing a new course
iTDi is ready to add a new course to its roster of online offerings. So far, we have Teacher Development, for teachers who want to improve their classroom skills; and English for Teachers, for teachers who want to improve their English skills while talking about teaching. Our new course will be for teachers working with young learners. The course is still very early in development, but it's exciting to see it come together. My co-authors, Catherine Littlehale Oki and Lesley Koustaff, are experienced YL teachers, teacher trainers, and writers. Eric Kane, our production manager, is the wizard behind ELF Learning. And bringing invaluable experience and authenticity to the lessons is a team of Associates spanning the globe:
Bruno Andrade, Brazil
Andy Boon, Japan
Marco Brazil, The Philippines (and Japan)
Vladimira Chalyova, Slovakia
Naomi Epstein, Israel
Fitri, Indonesia
Esra Girgin, Turkey
Marcia Lima, Brazil
Martha Mendoza, Peru
Anna Musielak, Poland
Cherry Philipose, India
Anna Pires, Portugal
Yitzha Sarwono, Indonesia
Malu Sciamarelli, Brazil
Ayat Tawel, Egypt
Juan Uribe, Canada (and Brazil)
Jennifer Verschool, Argentina
Chiyuki Yanase, Japan
Some of our TEYL Associates are veterans of the English for Teachers course, and some are new, but all are committed to making iTDi TEYL as practical as possible for teachers of young learners. You can read about all of our incredible Associates on our Community Page.
Working with Teachers
At the beginning of February, I'll be back in Indonesia for several events. First, I'll be at the LIA Semarang Candi International English Workshop with fellow iTDi colleagues Chuck Sandy, Eric Kane, Yitzha Sarwono, and Nina Septima. Then Chuck, Eric, Yitzha and I will join VIE Foundation, our Partners in Indonesia, for the Global Teacher Development Workshop road show in Bandung and Jakarta. The goal is to get teachers excited about the possibilities of collaborating and sharing with other teachers online, and to introduce professional development opportunities with iTDi.
Working Online
As much as I love to travel, I think this year will find me traveling a bit less, and doing more workshops online. Whether it's facilitating webinars like the current series on Easy Web Tools for Teachers, presenting my own workshops like the upcoming Bringing Technology to your Young Learner Classroom, or participating in facebook chats being online gives me a chance to work with teachers from many countries at the same time.
While I have absolutely no idea where the end of 2013 will find me, I am confident that I'm heading in the direction that's right for me. I will continue to dream and imagine, and feel lucky that I can share my journey forward with an amazing and ever-growing community of teachers around the world.