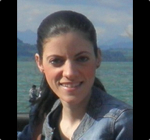 How to Give Difficult Students Another Chance… and Another, If They Need It
We have planned the best lesson ever, imagined great things developing in class and then a student turns everything upside down by upsetting the balance. It has happened to all of us.
In my opinion, difficult students fall into two categories: students with discipline issues and students who are hesitant and shy.
DISCIPLINE ISSUES
Students with discipline issues often refuse to take part in activities and find ways to disrupt the class. This can be equally disruptive for the educator and the other students.
I remember once when teaching a small group of students, one person constantly found ways of disrupting lessons, practically bullied classmates and was always interrupting me. I had to think of ways to approach her without pushing her away. It was very difficult at times. We are human and can get frustrated.
I strongly believe that students causing discipline problems should not be singled out or humiliated in any way in front of the class. It has to be dealt with immediately and privately. Before doing so, we need to clear our heads of anger or frustration before making decisions or saying things we might regret. That will only bring the opposite results and the problem may be left hanging.
I had a teacher who didn't immediately deal with a classmate who was constantly attacking other students and the teacher himself. The tension lingered in class for days and the environment felt toxic and unproductive. It affected the learning process and the relationships students had with the teacher and each other.
By dealing with a discipline issue immediately we help other students trust us and feel they are all valued – that they are in a safe and calm environment.
HESITANT AND SHY STUDENTS
For those of us who've been a language learner, we know how difficult it can be for students to express their thoughts, particularly in front of the whole class.
I still remember a frightened Vicky in Italian class! I would not utter a single word in class, or if I did, I spoke very quietly. Unfortunately, my teacher did not pay attention to me that much and chose to ignore me rather than help me overcome this issue. From being a teacher, I now understand how hard it can become for the student and the class to function properly; however, we need to help these students feel as comfortable as possible and stress the fact that even if they make mistakes, they are there to learn from us as well as from and with their classmates
Again, as with the student with discipline issues, the hesitant / shy student needs to be spoken to privately and asked where they think they have problems and what they could do to slowly overcome their shyness.  With students who have strong reactions, we need to ensure them that we are there to help and not pressure them or make them feel uncomfortable in any way.
We can have them work alone for the first few lessons, perhaps even write what they would like to say and with their consent read that out to the whole class, remembering to praise them in order for motivation to slowly become more present. Then, we can pair  them with a student they feel comfortable with to work on a collaborative task. Most of the time it works and they blossom into great and brave learners!
FINALLY
We'll always have difficult students no matter what we do. It's nobody's fault. However, we need to make sure we deal with the problems they cause promptly and effectively.  We  also always need to remember that negative moments can be  learning experiences for us and for  students. When we all work together, it can only turn positive!