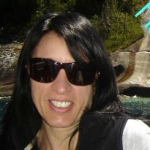 by Marisa Pavan
If you ask me what the crux of the teaching-learning process is, I'd reply it is listening to your students. What can you learn from doing so? Well, you can get to know about your students' favourite books, films, sports, music and profit from the information you gather. The advantage would be that if the data appear in the tasks used to help students develop the necessary strategies to learn the language, it can be highly motivating and students feel encouraged to participate. In addition, if students feel at ease and respected—and provided they believe they can trust you as a reliable adult—they will express their views in different ways. They will clearly voice their opinion when analyzing a story, an article, or a song, among other discussion stimuli.
On this occasion, to learn about my students' opinions and expectations about teachers, I shared a survey with the different groups I teach. A total of 34 students, whose ages range from 13 to 17 years old, belonging to three intermediate to upper intermediate classes, were invited to participate in the survey.
This survey was divided into three parts:
In the first part, I asked students what they expect from a teacher and I offered a list of options such as 'motivation to study the subject,' 'challenging content and assignments', 'attention to students' needs', 'belief that students can succeed', 'letting students ask the questions', and 'asking questions about students' '
In the second part, I asked students to express what advice they have for people currently teaching.
In the third part, I asked students to choose qualities that they felt were essential for being a good teacher.
On analyzing the results obtained in the first part of the survey, I found that 75% of the students expect teachers to help provide 'motivation to study the subject.' Keeping this in mind as I plan for lessons encourages me to look for material and tasks that I know will suit my students' interests and tastes. I am convinced that in this way, students feel like they are an integral part of the learning process. And I find proof of this is their willingness to participate in certain tasks. For example, most of the students in one of the groups I teach are fond of films. I recently came across a video in which celebrities shared the first film that made them cry. I uploaded that video into the Google+ Community I share with my students, and wrote a post about the first film that I remembered having made me cry. I also encouraged the students to share as well. Before they had even stepped into a classroom, my students had been motivated to work on their: listening skills through watching a video; reading skills by reading my post; and writing skills by sharing with the rest of the class. One student also felt comfortable enough to share the sad part of a cartoon that had made him cry. And because these interactions all took place in the world of SNS, outside of the confines of the classroom, my students were encouraged to become independent learners. It is probably no surprise that in addition to wanting help getting motivated to learn, many of my students also expect teachers to 'offer challenging content and assignments." Without enough of a challenge, motivation can often disappear in a pool of boredom. I try, and will continue to try, to provide my students with interesting content and challenging assignments.
When it came time for my students to offer advice for teachers, they asked us to be, 'understanding if a student couldn't do the homework.' It is a reminded that our students lead busy lives. Up until now, I have tried to keep this in mind by being willing to negotiate deadlines to hand in homework as well as scheduling test dates with my students. I don't want them to fail just because they feel overly pressured due to lack of time to prepare.
When it came to my students opinions about what 'makes a good teacher,' they most often sited the characteristic of 'coming to class each day in a good mood, and feeling excited and enthusiastic about doing their job.' I think that teaching is often times like acting. Teachers sometimes need to play a role in the classroom in the same way as actors/actresses do on stage. We have to forget about our private lives, find a way to ignore our personal problems and issues while doing our jobs. Perhaps this ties in with the fact that my students also believe that 'being inspirational' is another key trait of good teachers. And this is not only of benefit to our students, but to our own satisfaction as well. Inspiring our students to learn, to dream, to follow their passions is one of the highest rewards of teaching.
As a final option, students were given space to add any other ideas or thoughts they had on what makes a good teacher. One student wrote, 'EVOLVING.' I take this to mean that teachers need to be flexible, to change and update their teaching, to always strive to continue to develop. I feel that is exactly right. When I take the time to listen to my students, I am reminded of why I became a teacher in the first place. I chose teaching because it is a profession in which, while looking for tools to help my students to grow, I can also find room to grow as well as I take part in the process.