REASONS FOR HOPE IN KOREA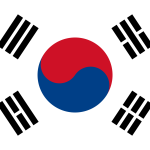 If you add it all up I have spent more than 8 years — spread out over the last 12  — involved in English education in Korea. In addition to being a place I love it's also where I had my first full time job and the nation in which I currently reside. I have taught students from the age of seven to seventy and in a variety of contexts and situations — ranging from young learners to shipbuilders. One of the most exhilarating, enjoyable, exhausting and occasionally frustrating jobs I've had is working with Korean teachers of English on training courses. In this position I have had the great honor and privilege of working with some amazing English teachers from whom I have learned a great deal.
It has not always been easy to hear stories about the challenges these teachers face. Those involved in English education in South Korea are all-too-familiar with the problems of English education. Some of the oft-repeated problems and challenges (or perhaps symptoms?) include:
an overemphasis on testing
teachers simply teaching to the test
continual and tedious lectures on grammar
rampant teacher-centeredness
non-existent to low student talking time
corporal punishment
teachers believing candy is the only reasonable replacement for corporal punishment
students sleeping through class
students ignoring teachers lessons
low quality textbooks riddled with errors
teachers swamped by paper work and duties outside teaching
teachers blamed by parents and other stakeholders for students lack of achievement
I must admit I feel more than a bit uncomfortable doling out advice to a country and educational system in which I am still a guest. Because of this and because the list of problems has been repeated and discussed ad nauseam in pubs, staffrooms, training courses, and the blogosphere I'd like to focus elsewhere. Instead of detailing the problems and offering my solutions I'd like to highlight some of the bright spots and reasons for hope I have encountered. I certainly don't mean to ignore or try to downplay the gravity of the above issues. I truly feel there are many reasons for hope while acknowledging the sometimes grim realities. I will share three reasons I am hopeful about English education in Korea. These include that the current assessment practices are being called into question, more teachers receiving quality training, and a committed and growing group of brave English teachers who want to put their students' learning first.
ASSESSMENT
I think the current discussion about altering the current assessment practices (specifically the English portion of the Korean college entrance exam) is extremely hopeful. Some might say the confusion and clouds surrounding the NEAT test are just another reason for despair but my view is different. I think the simple fact such measures are being considered is reason for optimism. Many teachers (especially those teaching the final year of high school) feel blocked, indeed trapped, by the current assessment regime and I agree with those who say that this needs to be changed in order for positive washback to spread throughout public education. Again, thinking positively, discussions about possible changes in the assessment system could point to a future where teachers don't feel quite as shackled by "The Test" and the lexico-grammar focus it demands.
TRAINING
To my eyes, the last few years have seen a proliferation of training courses for Korean teachers. While not all of these fit exactly into my concept of what an ideal training course might be, I think the important factor to consider is the massive investments of time, energy and money that Korean English teachers are giving and receiving. I also think it's nice to see how some courses are focusing more on teachers' beliefs as well as reflective abilities rather than just a steady diet of just English practice or ready-made activities. I feel these types of courses will pay off in the long run, even if right now the benefits are not as tangible as might be hoped.
BRAVE TEACHERS
There are teachers out there doing projects with students. There are teachers trying out extensive reading. There are teachers trying to have fun. There are teachers experimenting and reflecting on their practice. There are teachers trying out warmers. There are teachers who try to limit their translations of English texts into Korean. There are teachers that put their students' learning first. I know about these teachers because I have worked with them. I believe brave teachers like this are growing in number and that they are the main reason for optimism about English education in Korea.
Just because I can see reasons for hope doesn't mean the battle has been won. There are still many challenges to be faced. The road will not always be easy or smooth but I feel we are at the start of some very positive changes for English education in Korea.
Those interested in more of Mike's thoughts on teaching in Korea might want to check out his Letter to Korean teachers (1) , "South Korea is an EFL situation (2), and 18 things about Korean Students (3)
1)    http://eltrantsreviewsreflections.wordpress.com/2012/06/11/a-letter-to-korean-english-teachers/
2)    http://eltrantsreviewsreflections.wordpress.com/2012/07/11/south-korea-is-an-efl-situation/
3)    http://eltrantsreviewsreflections.wordpress.com/18-things-about-korean-students/