Becoming Teammates:  A Story of Change
Although I've been teaching young learners quite happily and successfully since 1999, several years ago I had a particularly challenging group who caused me to feel at the end of my rope. Although I did not want to feel frustrated with their behavior, eventually the burnout effect that many teachers experience when working with challenging students began to have an effect on me.  One thing that really bothered me was the way a couple of the students always came walking into the classroom several minutes after the starting bell had rung. I tried everything to get them to change this behavior, but nothing seemed to work. One day I just could not take it anymore and I ended up telling them a story about how elephants can be trained to play football after just a couple of weeks, yet some students can not even manage to come to class on time. Being kids, they turned this into a joke and laughed as they said something like, "maybe elephants can be trained in two weeks, but we were in the school cafeteria enjoying our lunch and twenty minutes isn't enough."  Of course all of the other students enjoyed the joke and began laughing, too, and I thought, "I look like a buffoon."  It was then that I realized that the only way to really change things around would be to change myself and the way I structure the class, and that's what I started to do with this group of students.  I started to change myself.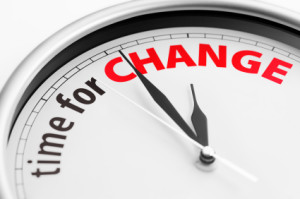 Focusing on order and rules and paying too much attention to the things young learners (or learners of any age) do wrong just takes up a lot of time, causes frustration for everyone, and never has the effect one hopes for. One has to think about priorities and with young learners, always remember they are just little children. Why prioritize rules and order? Of course we want our students to act properly in our classrooms, but if the established way of ordering things and the class rules that have been set up are not working out, change them.
This is what I was telling myself, yet at the same time I felt it was important for my young learners to know how I felt. That's why I later took the latecomers aside and gently told them that it makes me feel sad and frustrated when they come late for class because there's so much we can do together in the short time we have together, yet when you come in late everyone starts talking and laughing or getting out of their seats. It's so hard to get anything done. Wouldn't it be better if we could start on time and really work together?" When I spoke to the students in this way, they listened, and the reason they listened is because I was speaking to them as individuals. I not only used these words, but as I spoke to them I let them know I cared about them and was aware of their interests and ideas. I needed to convince those students that I recognize them as individuals with their own interests and problems in order to let them know that I could trust them. I hoped next time they wouldn't let me down. And they didn't.
Also, I changed the sequence of activities in my lesson plan. At the beginning of the class, I always gave them something interesting to do like fun games or roleplay activities to recycle and consolidate what was studied in the previous lessons. Also, I tapped into their individual interests and the interests of the group to arrange competitive games where these latecomers were the group leaders. I divided the class into two small groups and these group leaders became responsible for leading their section. This had an incredible effect: the latecomers and troublemakers soon began to see themselves as class leaders.
The idea with changing the activities worked out just great. Instead of checking homework in a traditional and boring way, I engaged them into communicative and interactive activities that involved all of the students in the classroom. Thus, they felt some responsibility for the contribution they made to classroom activities and began to feel responsible for the success of their groups. Furthermore, because I understood that they like to talk and play, I gave them plenty of opportunities to participate actively and express them selves in this way.
It took time to move from strict and orderly instructions to whole group participation and understanding. I learned a lot from that situation and made several changes, such as making sure to always address them by name, listening carefully to what they had to say, giving them a chance to voice their concerns, and making sure I reacted to these things in a positive way. I tried hard to make sure I spoke to them with positive words rather than in other less productive ways, and I also allowed them to devise ways of their own for learning the material. Overtime they began to understand that I could trust them and did trust them. My actions and words demonstrated this. We became teammates, rather than opponents, and at this point, you're probably wondering what really changed? That's simple.
I changed.