The Teacher's Role As Motivator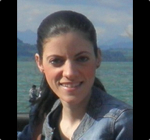 Motivation – one of my favourite words in education. It plays a very important role in the classroom, making learning a pleasant and creative experience.
I am a great proponent of the notion that if the teacher is motivated and enthusiastic, that he or she can work wonders in the classroom. Students can immediately realise which teacher is there because they love being there and which one is the opposite.
The presence of a motivated teacher can be so important for students. Many are the times when students came into my class with problems of their own or with a low interest in learning, but then told me afterwards that they saw how happy I was to be in class with them. They really appreciated it and it gave them the boost they needed.
Once, a student came in looking rather worried; I thought he must have had some kind of personal issue eating away at him. He later started laughing and smiling with me and the others, and at the end he came up and said: "I came into class today feeling I could not handle it and when I saw your smile, and I started talking to the other students, I completely forgot about my problems!"
A great source of motivation can come from good, constructive and genuine praise. Taking students aside after the lesson, or even during the lesson, and letting them know where they are doing well or remarking on something they did great that day can work wonders. You can immediately see them light up!
Sometimes teachers focus on mistakes their students make or on what students do or not do. Sometimes we tell them, "Be careful with your gerunds", or "Today you didn't use the present tenses that well", or "Your relative clauses need work".  It is important to remember to give praise where it is due! Regardless of age, people benefit from, and are lifted up by, knowing that they are doing well and in what areas they are doing especially well.
If educators are lifelong learners and are sharing their learning experiences with their students, that can also boost the students' motivation. Students see that their teachers are also interested in becoming better and empathize with that. That empathy can develop into something of great significance. The learners have in front of them someone who is also in the process of learning: someone who can understand them.
Two months ago, I was attending two courses in pedagogy at the college where I teach in the evenings. These courses were in German – a language I am currently learning. My students were interested in seeing how I faced difficulties (and there were lots of them, I assure you!), in how I studied and in what gave me the strength to continue. Sharing these things with my students were moments in which we bonded more. They could see that I also have problems in my studies and got to hear how I managed to find solutions to these problems. That's very powerful.
Working to motivate students takes patience and tempered persistence. It's been my experience that students acknowledge and appreciate an educator who cares not only about their learning, but also about them as individuals.