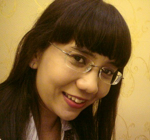 Prepare for the Unexpected
Detailed lesson plan? Who needs it? Well, maybe we all do. Having a detailed lesson plan can really help you not only own your lesson, but also own your classroom. The first thing you have to realize, though, is that it's all about outlook and outcome. When you have everything planned down to the finest details, you can be sure that the outcome can at least be something you've expected.
Birthday party, grocery shopping, holiday trip or wedding day: we all have prepared something in our life, right? Planning is something that comes naturally in our life. Planning your lesson involves using some of those same skills —  except that with a classroom lesson, your goal is to make sure the lesson is learned well by your students.
When planning a birthday party, you not only make sure there's enough food for all, but also that the food is something everyone will enjoy: Not too spicy, not too oily, delicious and easy to digest during the fun busy moments. Got it? Now, apply this same idea to your classroom. Make sure your lesson is prepared well enough to feed everyone in class so that they all come out full of knowledge and eager to come back for more. To achieve that you'll need some serious planning, not only carefully but also completely as you have to prepare for the unexpected. Acquiring this skill takes thinking and practice to own, and it won't happen overnight, but it is a skill that will help define you as a teacher.
When my lesson has been laid down to the very details, it means not only have I taken a giant step toward owning the content I'm teaching and the methods I'm using (an important thing for me) but also that I can feel secure when I open the classroom door. I have brought my umbrella should things go wrong – and they will go wrong.
I teach kindergarten, so things can go way beyond unpredictable and right out of control sometimes because kids come in with a variety of swinging sleepy cranky moods. This is why I always make sure I have some topic-related fun back-up activities planned in case I need to get learners back on track.
Speaking of which, one time I planned a picnic on the playground to teach my class about adjectives. Of course it rained all day. Detailed planning allowed me to be able to switch the activity with some twists here and there to get my lesson done indoors without panic. This was my umbrella.
To plan your own classes down to the tiny details, here are some questions worth lingering on:
Topic of the lesson:
What do you  want students to learn?
How do you want them to understand?
What questions might pop out along the way?
Concept to be applied:
What are the skills I want my students to grasp?
What do I need them to understand more and first when I can't get them to get all?
What do I want them to take away when the class is over?
Back up plans:
When I'm running out of time which ones could not be omitted and which one I could skip?
What activity to prepare should my plan not go well?
All in all, it all comes down to what you have in your bag. If you keep these things in mind, prepare adequately, and come in with the positive outlook, then things will be fine. With the right planning, you'll know what kind of fun you can expect.
When you have your umbrella you can surely dance in the rain! Have fun planning everybody!