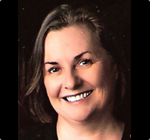 I used to think of lesson plans as road maps. They gave me the general idea of where I was headed, but there were still plenty of opportunities for interesting detours along the way. I've noticed that very few people actually use paper maps anymore, so perhaps a car navigator is now a better analogy for lesson planning. I can't imagine traveling without my navigator, nor can I imagine teaching without a lesson plan.
Know where you're going before you start your trip
The very first thing you need to do before beginning to drive is tell the navigator where you're going. In the same way, you should know your final destination before you begin a class. Where do you want students to be at the end of class? What goals do you have for them? How do the objectives for this class fit into your big picture? Where do you want them to be at the end of the school year? Lesson plans are a bit like traveling backwards. You start at the final destination, and then work backwards to see what steps will get you there. You certainly don't want to fill in the details for lessons further in the future—that would eliminate all the fun side trips and make you feel trapped by your plan—but you do need to know where you're headed.
Detailed steps vs. a general route
When I first started teaching, my lesson plans were very detailed. For a one hour class, I would spend at least two hours planning. Lesson plans looked a bit like this:
When I was a new teacher, it really helped to have a detailed plan because it made me visualize each class before I taught it. I imagined the flow from one activity to the next, made sure there was a balance of skills and types of activities, and anticipated places where we might detour from the lesson. Knowing what came next helped me avoid "dead" zones in class.
These days, a lesson plan for the same partial lesson looks more like this:
1. Review family vocabulary—matching game
2. Introduce he/she
I'm not ignoring all of the steps from my early lesson plans. I've simply internalized them. I've become so familiar with the various routes for this particular destination that I don't actually need a navigator any longer.
The journey or the destination
When you travel, sometimes getting to your destination is the most important consideration. Sometimes the interests of the other people in your car are most important, and you stop to see sights that they're interested in. There are even times when the ultimate destination is almost incidental to the trip itself.
With teaching, it often depends on the reason your students are in class. If you are teaching a class preparing for the TOEIC, I guarantee that the destination matters. If you are teaching senior citizens who are more interested in keeping their brains active, quite likely they'll be game for wherever your lesson takes them. If you are teaching children, parents will trust you with the side trips as long as they feel their children are making progress. However, in all cases, students (or parents) are probably paying for your time so they will want to know that you are headed somewhere.
From plan to record
For me, the ultimate value of lesson planning is the record it provides of where my class has been, what we did along the way, and what they enjoyed (and didn't enjoy). That's the main reason I won't be giving up my lesson plan notebooks anytime soon. They give me a place to reflect on lessons—what worked and what didn't—and to note what we actually did in class (as opposed to what I had planned to do). I also take notes about what's happening in my students' lives so that I can include content in future lessons that will resonate with them, record observations about language that is a challenge and progress they've made.