Being the Super Hero and Finding That Pot of Gold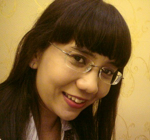 Motivation is the urge and will to do things. It's the crucial element in setting and attaining goals and you can influence your own levels of motivation and self-control.  Motivation to me is one's state of mind. I mean, everyone has their own personal idea on to what motivate thems. In  education, being motivated is pretty crucial because we are required to motivate our students, too. How would we do that if we can't do it to ourselves? We need to find our own pot of gold before providing the rainbow for our students to reach.
Maintaining your motivation is a long-term effort and starting out can be tough and rough, but with discipline and consistency you'll eventually reach the point where staying motivated only requires minimal daily maintainance: a simple matter of learning to make the right choices at the right time. Of course everyone is different and maintaining motivation requires knowing yourself, but here are some things that work for me.
Have Goals and Rewards
You can't anyone succeed if you never set goal.  Give yourself something to achieve, but be realistic about it.  Start with small, bite-sized tasks at first. Then when you're there, treat yourself to something nice; A bar of chocolate or new shoes always works fine for me.
Make a Den
Whether it's your classroom, a corner office or a home office, you need a place specifically to  recharge.  Once you've decided on that place, use it like the dickens. Whenever you're there you'll feel motivated because of that space and your mind will be creative within those boundaries.
Retreat, but Never Surrender
Never give up on projects or problems — and especially not on students. Put them aside for a while, but always come back to them. Dealing with things will not only build your confidence, but also your colleagues and students' confidence in you. Let me tell you a secret: My papa used to tell me to see myself as some sort of super hero to my students, so if I can't defeat the evil in me, the world will not be a safe place to them. It may sounds silly, but for me it works!
As far as staying healthy, I do believe in good night sleep. Having a proper rest always does good to your body. Good food is of course important as it's what fuels your activity. Also, don't forget to drink lots and lots of water. I carry a 700ml water bottle to class and actually have inspired my students to do the same! And of course, lay off sugar as much as you can.  In  can be a good boost in the morning, but it can bring you down just as fast when it wears off.
As important as it is to be healthy, it is also essential to be happy, so stop moping around and go out and look for your rainbow! Figure out what you want and start being who you want to be. There's power in the process.