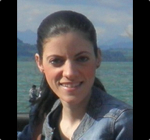 Our students are with us every week for a number of hours – some of us have them for a good number of hours, some of us for a limited number of hours. It is great to use that time as much as possible for the development of their English language skills, especially speaking. But what happens when they leave class? How can they use English outside the classroom?
We certainly do not want them to restrict themselves to using English only in class. We want them to get as much practice as possible. Especially these days, with the advent of technology, there is a multitude of ways to help them practice their English:
In this world of smart phones and tablets, there are literally thousands of applications which can be used by students. For younger ages, there are English word games with instant feedback. For older students, there are listening and pronunciation apps that can help them tremendously.
For those who have limited access to technology, books are a great way of developing language skills. Very often, I take my young students to the library and let them wander through the books and pick up the ones they like. With older students, I have taken them to kiosks to look at English magazines on any topic that interests them, or even a visit to a library or bookstore could help. We can help find the kind of book they want with recommendations.
Writing with pen pals – there are so many ways to do that: either the good old-fashioned way, with letter writing (that I really love and is even more personal) or via safe chat rooms. That way they can practice their English with people worldwide.
There are so many ways to help our students use English when they are not in class – it is up to us to show them and motivate them to take their learning even further!