ELT Report From Slovakia
"Let us have but one end in view, the welfare of humanity; and let us put aside all selfishness in consideration of language, nationality, or religion." — Jan Amos Komensky
(a pioneer of modern education and a father of education in Slovakia and Czech Republic)
Reflect, Reflect and Be What It Means To Be a Teacher
When writing about the ELT situation and the teachers in my country, I inevitably write about myself. Even though I write about others, think about others and as long as they matter to me, which they do, I think about myself as well for it all is a reflection of who I was, who I am and who I aspire to be as a teacher. I may sometimes be critical but it means I am being critical with myself, too. I may often sound too cheerful and encouraging but that cheerful encouragement is also for me and that is what keeps me going.
Back in August 2006 I was about to teach my very first class after graduating from one of the best ELT programs in Slovakia. I was enthusiastic, optimistic and ready to change the world through my classes. Yet, after a few months that enthusiastic, optimistic person had turned into someone insecure, nervous and sometimes even irritated. What happened? I guess I could call it a reality shock: caused by our society, its values and culture we live in. It's what happens to so many good teachers in Slovakia.
I know we have many great, experienced, enthusiastic and qualified teachers. They are hard working, honest and devoted. They are bright and inventive and posses a strong will to survive … if … if they choose the right professional attitude.
Then, we have parents who openly question the ways and methods teachers use and criticize them without prior conversation, very often without bothering to know why teachers do what they do. We have a public that carries the notion that "anyone can teach" or " you teach when you can't do anything better". We have a government that doubts the quality of freshly graduated teachers and instead of inviting them in their profession, they keep testing them again and again.
So what is the image of a teacher in public and what is that in the teacher's mind?
Still, there are many teachers here who either should never teach or at least seriously reflect upon their role in education and the misuse of power it gives. Out of ten good teachers there is always one that, for whatever reason, turns into a competitive, envious, little being who rejoices in the mistakes of others and looks for ways to prove them wrong. Unfortunately, for a very long time we have allowed that one angry teacher's little voice speak out above the rest and beat the voices of others down, causing them to feel small and unimportant.
A Shift Is Coming!
I meet the good teachers in my seminars, and I meet those little ones, too. I can still sense that those good ones, even though they try, they still remain quiet "in the corner", they still lack the confidence and don't yet feel safe enough to express the passion they have for life and teaching. They think too much about what others will say about them and how they look in their eyes. They forget to look in the mirror, forget to use their own unique voice and forget to spread the passion in a way they believe to be true. To live and work in one's own way is the right way!
We still learn how to be individuals working together for the same good thing.
I am lucky and grateful to live in this time of change for Slovakia. No, no big revolutions, and no big strikes, but rather a slow but mindful awakening. I can see now how some teachers are beginning to reach out to each other and experience the power of collaboration. They meet and gather not to complain but more importantly to share and support each other and believe me, it is a huge shift in our country. The new Slovak Chamber For English Language Teachers (SCELT) is being formed these days and a big international conference ELTForum.sk will be held in our capital, Bratislava, on June 7th and 8th. All that brings a simple yet powerful message with it: Empower your teaching! And my wish: empower yourself and each other!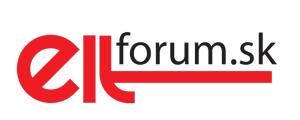 To find your own voice, the courage to use it and the understanding for others in that same battle is my wish for the future of teachers in Slovakia.
If you're in Slovakia, don't miss Vladimira's upcoming presentation "The Power of Colors: Turning The Familiar Into Something New" at the ELT Ideas Conference on March 18th